Cardmaking-Choosing-Colours
Cardmaking-Choosing-Colours is here to help beginners. I thought that I would go right back to the first stages and start with this subject as many people struggle with finding the right ones 

This is the foundation of the card and needs to be a colour scheme that is pleasing to both you and the recipient.
I have added the basics in choosing colours by advising you to take a look at a Colour Wheel
This will explain for you how the tints and tones are made up from the primary colours.
It will also help you to see the colours that blend and those that clash... and as I say on that page that clashing colours are not always a bad idea.
I have used them many times on my designs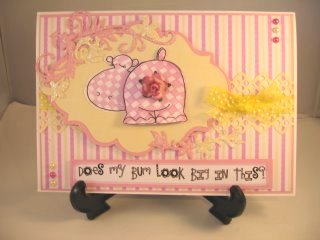 I know that many people are scared to experiment with mixing colours and patterns and so don't venture into other areas.
But play around with the papers that you have in your "Stash"
Lay them out, to see what you do and do not like before you even think about cutting into them.
Then nothing is lost if you are not happy with that particular combination.
When you start cardmaking this is the thing that worries folks the most.

This short video will hopefully give you the confidence to try mixing and matching colours and patterns together with textures and embellishments to give you the loveliest cards you can make 

I cannot stress enough to you not to be afraid of colours. Some of the prettiest cards are from combinations that you think won't work together .... and yet they do.
Nature is always showing you the way to mix colours with flower and leaf combinations,  and all you need to do is look around at the inspiration there is in the colours around you.
Then once you have chosen the colours look at the patterns in the papers too. Many of them will mix well if the colours blend together.
Spots and florals will go with stripes and swirls in the same colour palette. For instance if you have really busy floral then tone it down with a muted stripe.
But as I say on the video just play...see what you like and if it's not for you then try something else until you get the combination that you are happy with.
Let cardmaking-choosing-colours show you the way until you build up the confidence to experiment for yourself.


Return from Cardmaking-Choosing-Colours to Hopmepage