Some easy ideas for Aperture cards.

Aperture cards are very effective if you want to show off a particular element on your cards.
They come in may shapes and sizes and there are many dies on the market that will create an Aperture very easily for you in your card
You may want to add a single flower or a pretty picture to your aperture, but once it is placed in the opening it will take centre stage.
For this card I have created the round aperture with a circle die and filled it with deep red coloured card
I have stamped, coloured, die cut and added some tall flower to the front with foam pads to give the height.
The aperture has been framed with white card to make it all stand out and the effect is very pretty.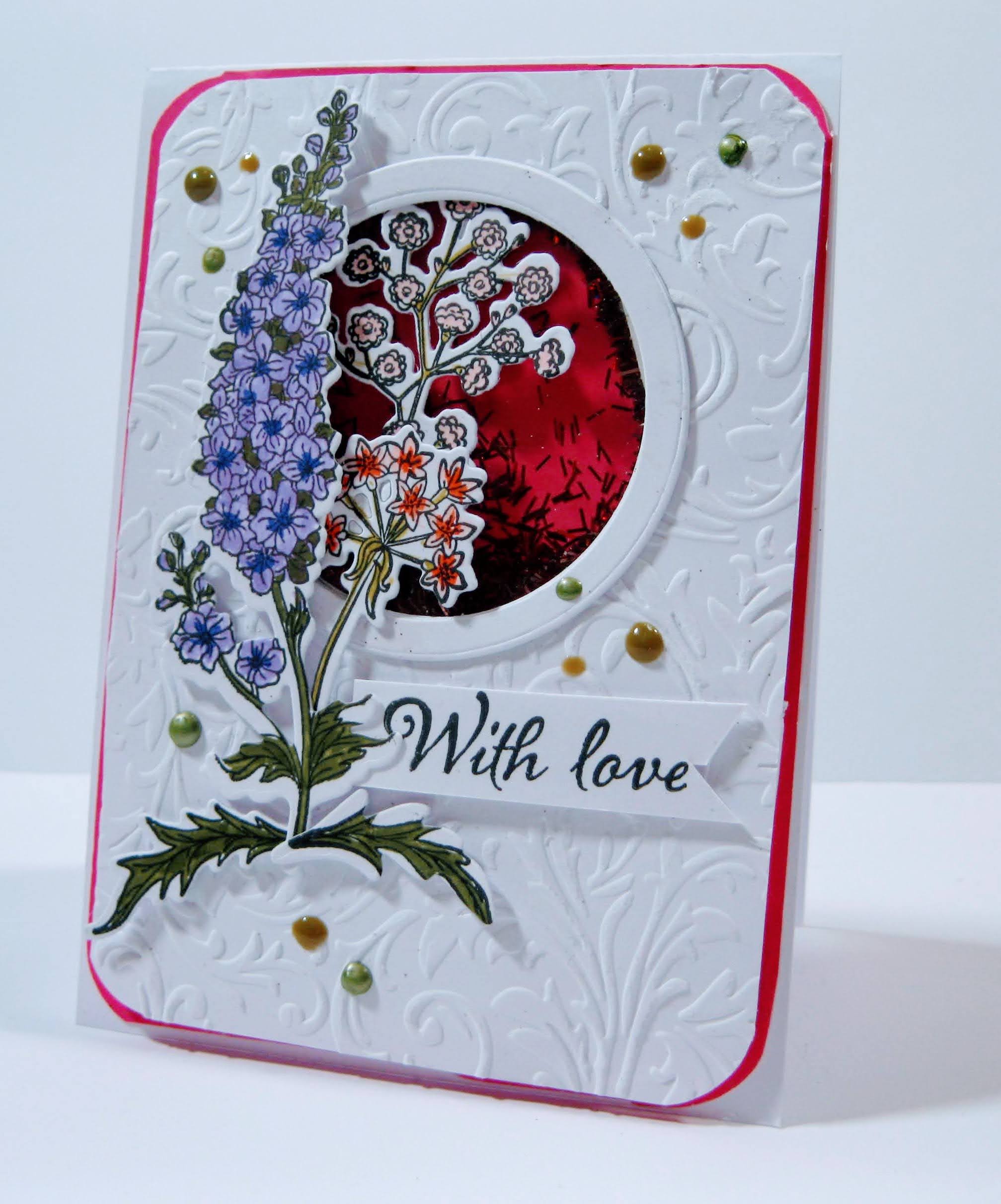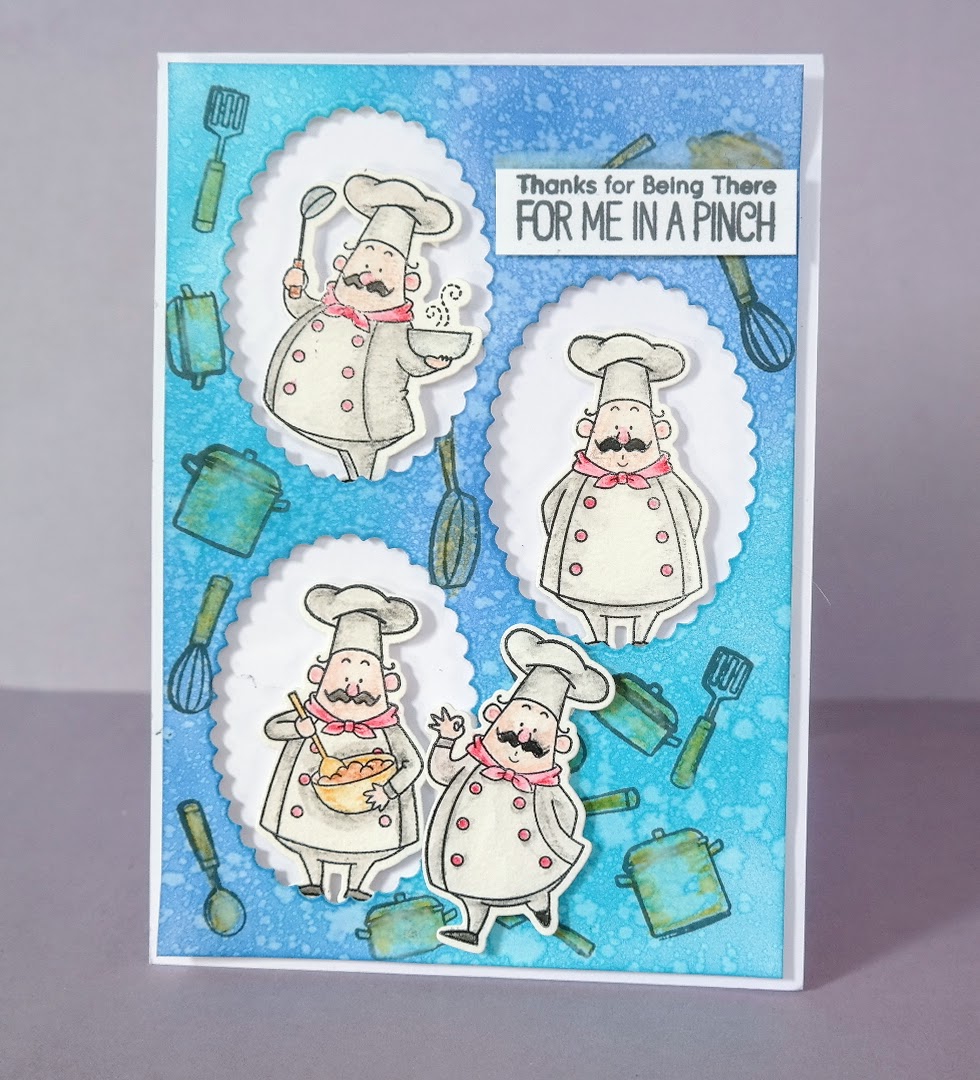 These apertures have been created with an oval die cut into the stamped and inked background.
I have used the utensils that are from the stamp set.
Then I have used the fabulous "Recipe For Happiness" , which is a stamp and matching dies set, to get the characters and they have been coloured ready to add to the centres of each opening
They are all raised on foam pads to give some depth, with an extra one placed outside the apertures
I think they look really cute and can be used for many occasions.
I made a card very similar to this with the same stamp and die set for my Grandson who is a chef.
The background to this card is the Bokeh Effect and it has been added to the base card with foam tape
This gives the illusion of depth to the aperture and create shadows inside the actual opening

The flowers have been added to surround the aperture with the sentiment strip laid across the opening.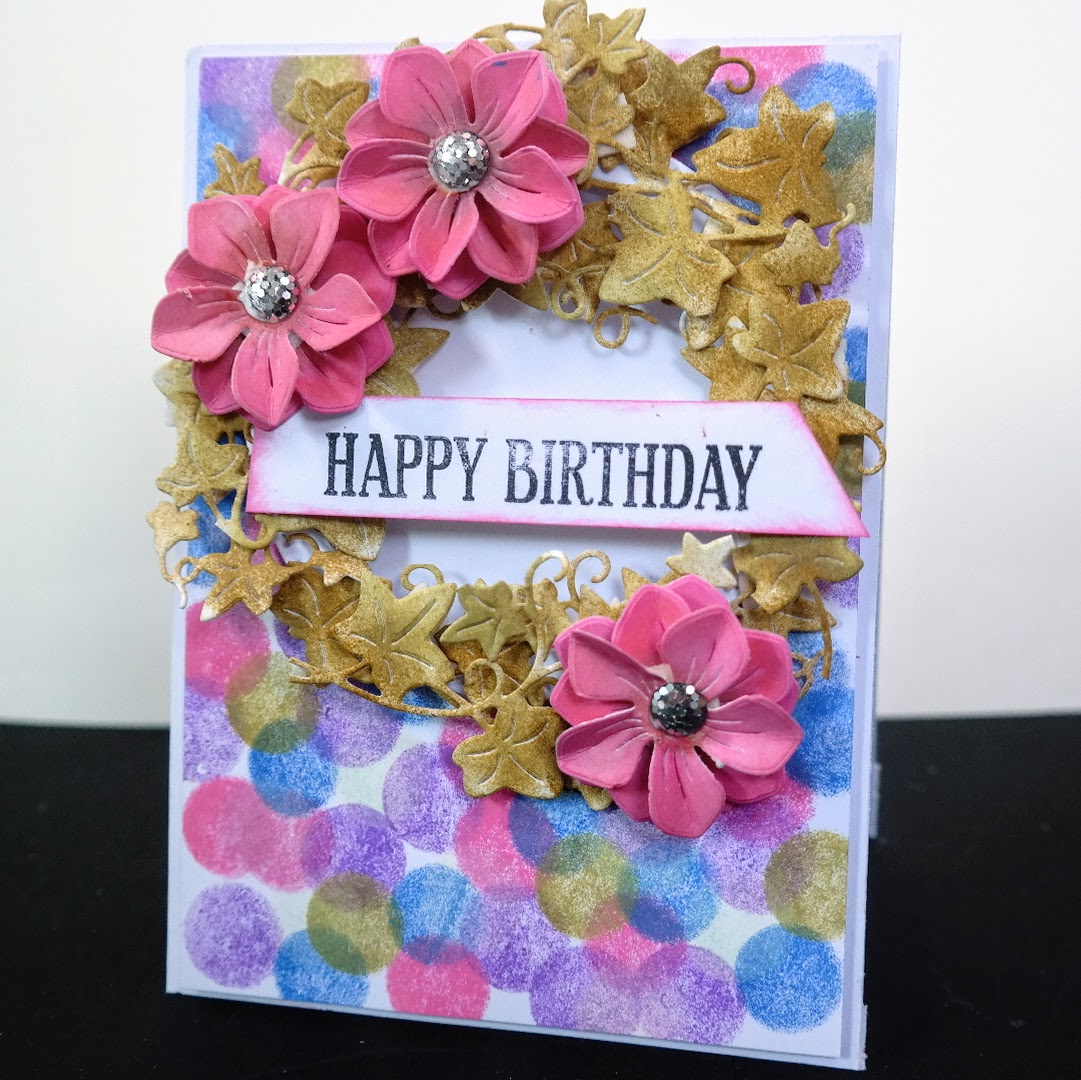 A very pretty card for you to give to someone for any occasion, and you can add any sentiment on there that you wish.
Maybe it is for a a Mothers Day card or someone's  special Anniversary or Birthday, the choice is yours.

Dress it with ribbons and flowers for the ladies. and dot it with pearls or diamante for that luxury look.
Buttons are always a good addition for the men.
And some gold or silver thread from Amazon  to either male or female cards for a really fabulous touch
Have fun with Aperture Cards and remember to add...
"Handmade by....your name..."
on the back.
Magic!
Return from Aperture Cards to Homepage