Adding Gemstones
Adding Gemstones to your cards can give a luxury feel...but not if they are all wonky ... unless that is the look your aiming for !!

Adding some fabulous "Bling" to your card can really make it look extra special.
But trying to get a really neat finish to the gems or pearls can sometimes be a little awkward.
You can buy the gems and pearls that are self adhesive and in lovely flourishes or shapes ...but obviously they will cost more
I like the effect that these glittering embellishments can give, but I like to keep the look neat when adding simple  gems or pearls.
So I use a template whenever I want to add loose stones to my cards.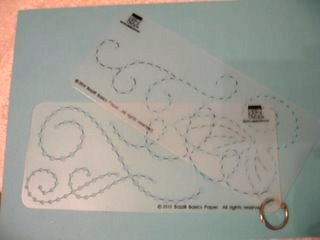 This plastic template is from Bazzill Basics and has punched holes all along it.
The one I have pictured is the Flourishes, and they are in various sizes and shapes... but you can get many more different patterns to give some really lovely effects.
You can buy the template for adding gemstones as well as the gems and pearls from The Hobby House


Make your card as you normally would and there are many ideas on this website to help you decide what you want to do.
Then choose which section of the template you wish to use.
Try it in several positions on your card until you get the look you like.
Flip the template over if that will make it fit better on your card.
Make small pencil marks on your card front,  through the holes in the template,  and once you remove the template the marks are there for you to follow.
Keep the pencil marks light so that they will not show on the card under the gems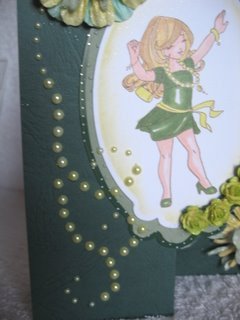 If you are using self adhesive  gems then place them over the marks
Or if using the loose ones than apply some of the Sakura Quickie Glue to the small marks and add the gems to this.

The glue looks blue when applied but it dries completely clear.
As it starts to dry and becomes tacky that is the time to add the pearls or gemstones.
Use different coloured gems, or pearls and mix in different sizes of them too.
An easy way to give an altogether very pleasing effect, taking your designs to the next level.
And I am sure it will be one that you may like to try for yourself and I know you will like the result, especially on cards for the ladies.
Top Tip:
Adding some small spots of glue underneath them when you are adding  gemstones, even if they are self adhesive, will give you peace of mind that they won't fall off.
Not a good look when you are giving the card to someone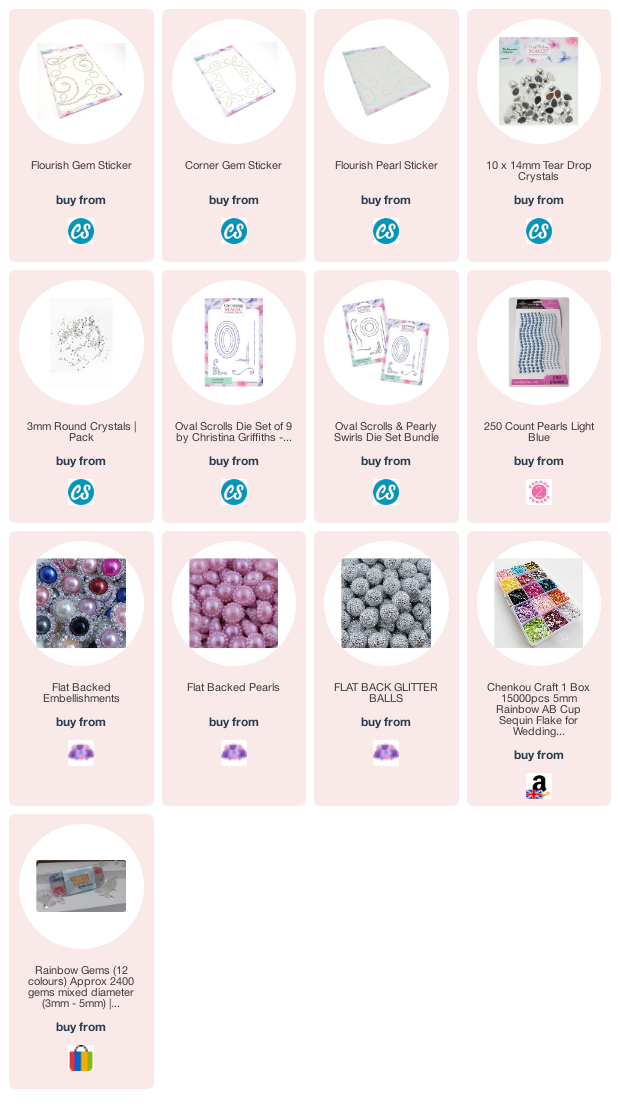 Return from Adding Gemstones to Homepage