Beautiful Gatefold Card with Spellbinders
A Beautiful Gatefold Card with Spellbinders is easy to achieve and makes use of the dies that you may have from
Starting your Spellbinder Collection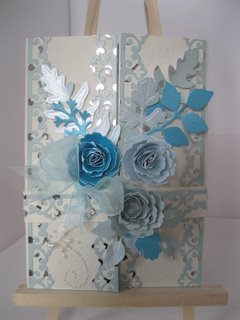 Gatefold Cards are easy enough to fold and this will show you how.
Then once you have the basic shape then you can create this beautiful card for yourself.
Then add this to the repertoire of cards that you can create from the basic set of Spellbinders that we have been using.
Some of the others in this series are
More from ...
Aperture card ...
Create Big Cards ...
Felt Flowers with ...
Flip Card with ...
Spellbinders Special






Let the video show you the steps you need to take to make this card and then stand back and feel the glow as the praise is said for such a gorgeous card.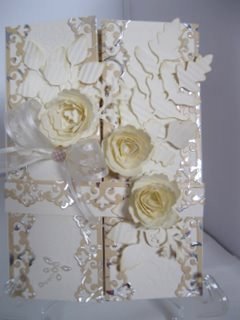 The wrap to keep the card closed slides off easily as long as you don't make it too tight and then when the card is open ...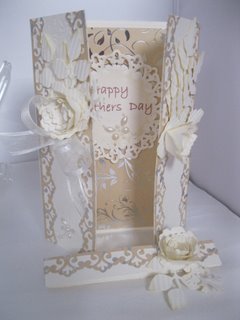 ... the inside can reveal the verse or sentiment that you have added to suit the occasion and the recipient.
The card that I have used on both of these is a foiled card from Hunkydory Crafts and it comes in many patterns and colours.
It is beautifully textured and would make any card look special.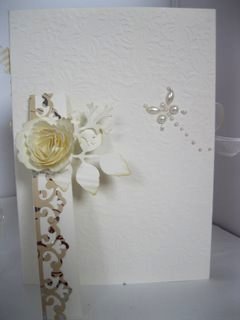 The added little finsihing touch to this card is the back.
When you make a card that you want to impress with, then paying some attention to that area makes it look that extra bit special.
So if you have made a start with your collection then why not add this Gatefold Card with Spellbinders to your list.





Easy Projects
More Projects
Elegant Cards
Making Boxes for your cards


Video Tutorials

Useful Resources

View all Pages and Topics

Return from Gatefold Card with Spellbinders to Homepage










Can't find what you want? Let the search box help you.
Custom Search