The Personal Touch...
For Wedding Stationery ...
Are you planning to create your own Wedding Stationery? Then maybe I can help.

There is a lot of planning to do for this "Big Day" and your stationery is one of the most important areas.

You will want to get this just right to suit the theme of your wedding.

Some of the things to be considered are the colour scheme and the actual theme.

Is it to be a traditional occasion or will it have more of a modern feel.
---
---
At what time of year is it to take place and what type of ceremony will it be.

The venue where the wedding is to be conducted also needs to be taken into account, as these days not all wedding are performed in a church or registry office.

For some really beautiful ideas on how to plan a Winter Wedding click the link to Elegant Winter Weddings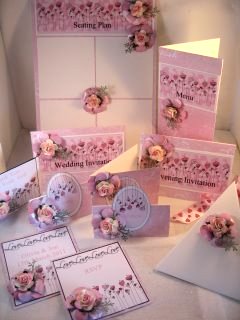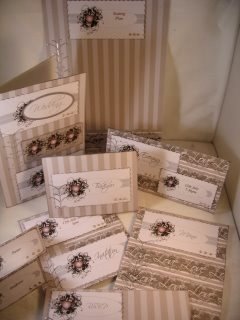 And it gives a very professional look if they all your stationery matches.

But you could also be making all these itmes for someone elses wedding ... as part of your business.

In that case you need to be really sure of what you are doing. Gather all your facts before you start.

Have a portfolio of the kind of work you are prepared to do.

Have many meetings with the couple on a regular basis to make sure that you are still on track ... and they havn't changed their minds about something ... and not told you.

Make doubly sure that you spell their names correctly and that the date is also the correct one.

I cannot stress to you enough all the things you need to get just right for such a special day.

If you get it wrong for someone else and it is your Wedding Stationery business then you won't get many customners in the future. 

Return from Wedding Stationary to Homepage

Search
Custom Search
---
---