Spellbinders 123

When these videos,  Spellbinders 123
were first added to the website in 2015 they where paid for classes and as such they had a password on them to protect them from general use.
They were designed to help you
"Create Beautiful Cards with Spellbinders"
As they are so old some of the dies in this original video may very well be out of date by now or even discontinued.
These may very well be some dies that you bought to join the class, way back then,  when they were new on the market from Spellbinders and you still have them sitting around 

But at this moment in time, which is June 2021, YouTube have changed the way they do things and any links that are previously "Unlisted" on a publishers channel now have to be changed
This means that I either remove the video altogether, re do it or change the listing from Unlisted to Public, and as these are such good cards I thought it would be better to make them public for everybody to see.
Otherwise the cards and the ideas, that I took the time to film, will be wasted, and as the cards are so pretty it seems such a shame not to use them.
I have removed the page from the website that was used to purchase these videos all those years ago and now you can enjoy them when ever and if ever you wish to.
There are three cards on this page and each video will show you how to create a card with the set of dies shown in the list below.
BUT
If you don't have the same Accents and Motifs dies I am using then you can always work with  any of the die sets that you  do have in your own collection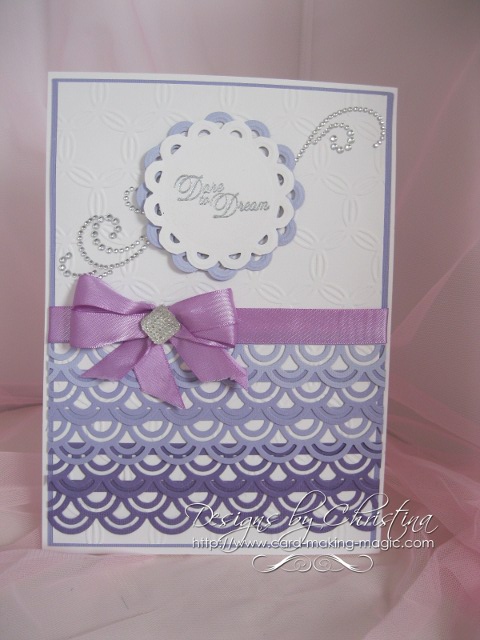 At the bottom of the page you will find some alternative dies to use for your cards and they are from my own collections that are all available at
Craft Stash

At the end of the videos you will have three very pretty cards that you will be proud to give.
You can rewind, pause or stop  the video at any time if you aren't sure of that particular step but I hope you enjoy all the Spellbinders 123
So what do you need ?


Good quality card for your base 
Good quality coloured card of your choice
Asian Accents and Motifs
Die Cutting Machine
Wet glue
Ribbon
Foam tape or pads for dimension
Any embellishments that you want to add
Card 1 --Plaited Ribbon


 Card 2 -- Buckle Card


 Card 3 -- Ombre Effect


I hope you have enjoyed these Spellbinders 123 videos and if you bought the original classes then Thank You, and now six years later it is time to move on and maybe watch them again. 

I hope that you will come back and view the other videos I will be adding to expand your repertoire of die use to make beautiful cards.
Below you will find the links to the next videos in this series.
If you watch them in sequence then you will be able to see all the cards that we make 
Thank you for joining me ...
Return from Spellbinders Cards 1 to Homepage