Spring is on the way, and a special time to make some cards.
Hi everybody,
Well Spring is on the way, and the nights will soon be longer when the clocks change for the UK at the end of this month.
This is really good time to make some cards...as if you need an excuse! I know I don't!!
March is special month for me in several ways...first it's my Birthday month and I will be er! a 00year old fossil.
But the most important one is that my baby Website is having a First Birthday on the 12th and I can't believe how quickly it has gone past.
I have really enjoyed putting all this together and there is a lot more to come. I have enjoyed the research for the products and putting the cards together.
Even the videos and the tutorials have been a learning curve for me, and there are now 9 short videos for you to see.
This month is also Mothers Day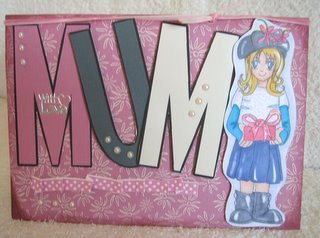 and I have added some new ideas that you may like to try.


This Gift is easy to make, but it's not just for mums though.

Don't forget sisters, grandmothers, aunties, nieces and even friends.

It can be adapted to suit all, if you no longer have a mum to send it to. (As I don't)

There are some new ideas that you may like to try, and I promise you they are easy to do.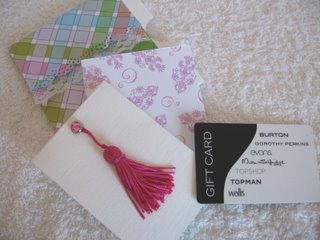 Here is the link to the Gift Card Holder, which is a much nicer way to give this useful bit of plastic.


And if you need to give the cold, hard Cash to someone, then dress it up too. It always seems very impersonal to me to just give money, but I know teenagers especially, prefer the cash to spend as they wish.

Ther are many more things on the website, so please come back and visit to see what else is new, and don't forget to leave your comments and photos to be added to the pages.

I have had more lovely emails from visitors, who now range as far apart as South Africa and Sweden, and everywhere in between.

I feel as if I know some of you who write to me often and tell me the news.

And a special thank you to the lovely people that send me the photographs of the creations they have made. They are all wonderful. Keep them coming please, it is an honour to get them.

There are lots more interesting and fun projects in the pipeline, but they all take time, so please pop back often to keep up to date with them all.

Best wishes
New!

Comments Have your say about what you just read! Leave me a comment in the box below.