Happy New Year for 2013 ...
I hope you all had a good Christmas and that you are ready to start the New Year ... feeling refreshed and raring to get summer crafting.
I hope we have some good weather this year as we sure do need it after all the rain we have had.
Did Santa bring you what you wanted? I got some lovely things and some more crafting "Goodies" too ... which will be featured pages on the website in the coming months.
One of the projects I added just before the break was to show you how to decorate these beautiful female shapes.
My "Film Crew" was up his ladder getting these in video and they have been so well accepted. I have had lots of emails about them.
And all the girls in my family, big and small, want me to make one for them.
They are beautiful to give as gifts to all your girly friends and so easy to do.
Click the links to open a new window and view the page.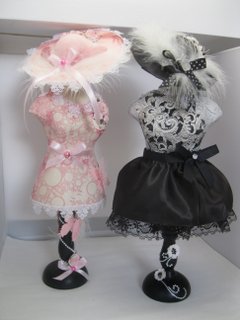 The video will show you how to get the look and you can use your favorite stamps and some tissues, or tissue paper.

It is a really effective technique that can be used on any item that you would like to alter.

Use your imagination and think outside the box.

You will be amazed at what you can come up with.

Miniature Dress Forms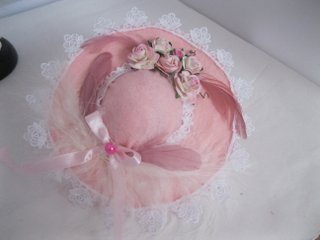 But to continue the theme I decided that they needed Hats and so that was the subject for the next video to be added to the tutorials.
Dress Form Hats

These are so pretty and the pink one is ... mine! all mine! coz I can't bear to part with it... and it is much better in real life.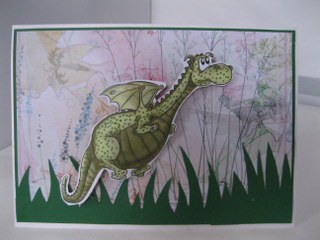 Colour Class Greens is the latest video in the Spectrum Noir Colour Class Series.
I will be continuing with this series as we work our way through the other six pens sets




And some exciting news was that Jennie Black from Spectrum Noir have invited me to become an
Accredited Instructor
There will be more about this news on my Blog Post so click the picture and pop over to read all about it.
There is also a Give Away at the Blog so add your name to the list and be in with a chance to win some Spellbinders
And if you wanted to become one of the followers then that would be very nice..... aaaaaand if you wanted to add my button to your own Blog then just grab the button in the right hand column and help me to grow even more.
YouTube Update
I have started to keep you up dated on my YouTube views. My channel for the videos is Christina Griffiths.

I am always pleased with the comments that people from all over the world leave me.

It now stands at 1,549,697 with 5,279 followers. And every comment is appreciated... and very humbling, so please don't stop leaving them for me to read

Facebook is also there for you to click the "Like" button and leave me more of your comments, stories or questions

There is a link to Facebook page on the Blog as well.

Thank You to everyone for all your emails ... I love reading them and I am never too busy to respond.

Please add your email address properly or I won't be able to do that ... so if you have not had a response then maybe I have been unable to send a reply back to you