My new craft room.
Well I must first apolgise for not sending out an ezine earlier in the month... but I have a really good reason for being so lax.
You see at the begining of the year my husband started to make a room for me to use as my very own crafting space.
It was a dark and dismal area that had years of stored rubbish and junk in it. I couldn't believe the amount of dust and tat that was up there that we have kept for years....just in case!!
Just in case of what I asked myself. Well now all the junk has gone and we have been really quite ruthless in throwing stuff away.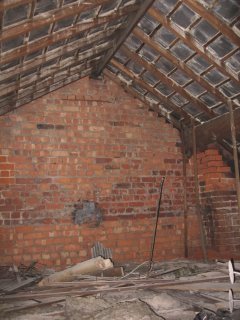 This is what the space was like before we started.
Would you have wanted to work in a space like this? No ...me neither.
The work has taken seven weeks to complete, but in all that time I have had nowhere to work and the amount of dust and rubble was unreal.
It really was like living in a builders yard. I actually made a video of the work in progress and I will add it to the website when I can.
You would definitly not have wanted to visit me then.
You would have gone out a lot dirtier then when you came in.

But after seven weeks of really hard work we now have the house back to normal.
We have had to re-decorate every room because of the mess, but it is so well worth it.
I will make another video of the finished effect and you can see the difference it has all made.
This is my craft room now and it is wonderful. It is loike an advert for Ikea with all the white stuff in there.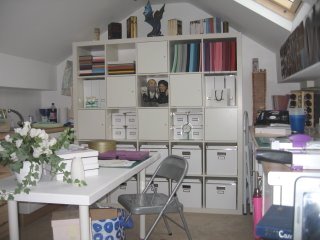 So now I am able to get back to work again, after a long enforced break, in my lovely bright and airy "studio" and I am so pleased with it all.
Like the cat with the cream ...
In the last few days I have added pages on a couple of pieces of equipment that I have been trying out.
And I am really pleased with both products. Circular Cutting System is excellent for making the perfect circles for your matting and layering.

And this Freestyle Mouse is excellent for all kinds of effects that you may wish to try.
Neither of these products is vastly expensive but both are well worth taking a look at.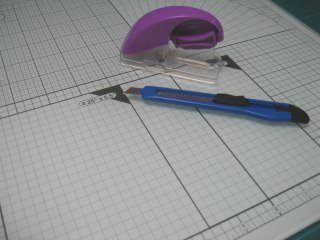 This Glass cutting mat will help you to get a better result from both though and again it is not expensive to buy.


Card Making Magic is almost two years old in March and it continues to go from strength to strength.
I couldn't have done it with out all the lovely people that continue to visit every day and write to tell me how much they enjoy it.
But I have someting that I want to ask your opinion about... you see I am thinking of writing a book about all the different folds and techniques that are featured on the website.
That way everything would be all in one place and cover a lot of the cards that you can see.
I will be giving the step by step instructions and some photos of what you can hope to achieve when you try them out.
We could feature different occasions that happen throughout the cardmakers calender.
My question to you is would you buy such a book? And what would you consider a fair price for it?
It would be sold for commercial reasons and so have links involved in it from companies that wished to feature their products.
I would really appreciate some feed back on this before I start and then at least I would know what kind of an interest...if any... it would be getting.
Thanks in advance for any input you can give me.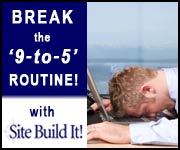 Thank you for all your support in the past for and if you want to know more about building your own website then click the link above to SBI for all the information you need.
The Sitemap is added again to this ezine as it wiil show you every page that is on the website.
They are all listed to help you find your way around.
It's a good place to start, or come back to, if you want to find something in particular.
As always I am sending a really Special "Thank you" for all your emails and news.
It is lovely to get them and learn about the things that you enjoy doing.
Please come back and visit often and a final request please...if you have a ftiend that is thinking of subscribing to the newsletter would you please make sure that they are aware that it is FREE
I have had several emails over the last few weeks from people who think that they have to pay something to get the newsletter.... Not so.
It is my pleasure to write and send to you and I hope it gives you as much pleasure to recive it from me. Best wishes
New!

Comments Have your say about what you just read! Leave me a comment in the box below.