Get ready for Christmas
Hi Everybody,
The time is passing by so quickly and before you know it Christmas will be with us.
But I have made a start on my cards for this year and I have been adding the photos to my Blog ... Flowers, Ribbons and Pearls to share some ideas with you.
I have also added another "Give Away" which will give two lucky people a voucher for £25 to spend with Crafters Companion
You will need to become a follower for the chance to win and take part in this and any future "Give Aways" .. but you won't be disappointed.
The winners will be able to choose their own products and should get them in plenty of time for the jolly season.
And Crafters Companion have just launched the next generation of Spectrum Noir pens ... so the voucher could always be used on starting your collection.
If you would like to win this prize then just pop over to add your name to the list at ... Flowers, Ribbons and Pearls.


There are several new tutorials for you on the website and so I hope you will pop over and take a look.
But I have also decided to add short tutorials to the Blog as I make cards so that you can see what it is I have done and can follow along if you wished.
Put your own twist on things to make it unique to you ... but at least the idea will be there for you to try.
Here is one that uses one of the extendable die from Spellbinders ...

Botanical Swirls

There is also a new video in the Color Class Series for Spectrum Noir and this one uses Yellows.
Click the link and scroll down to find lots of tutorials on using these fabulous pens. Color Class -Yellows


---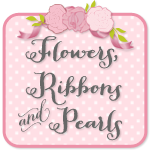 Hopefully the Blog continues to be a source of inspiration and a new card is added daily and don't forget that many of them now will have a video attached that you can watch from the page.
There will be a list of items that I have used at the bottom of the post. But the links will tell you what that particular die number is if you wanted to buy the same one.
But where you then buy it from is up to you. Shop around for the bargains
YouTube Update
The latest YouTube numbers are ...

2,856,879 views with 13,442 followers.

Facebook is also there for you to click the "Like" button and leave me more of your comments, stories or questions.

I will answer as many as I can and if I don't know the answer I will find it out for you.

Thank You to everyone for all your emails ... I love reading them and I am never too busy to respond.

But please add your email address correctly or I won't be able to do that ... so if you have not had a response then maybe I have been unable to send a reply back to you