Join the Give Away
Hi Everybody,
This has been a busy month for me and I have had lots of projects to fulfill.... but I still had time to tempt you with some goodies.
At the moment there is a new "Give Away" going on for some beautiful Wild Orchid Crafts flowers.
There are TWO chances to win some of these gorgeous blooms and so you need to add your name to the list if you would like the chance to win some.
Just pop over to add your name to the list at ... Flowers, Ribbons and Pearls.


My Classes
The third Spellbinders Class with The Art Studio is now available to purchase and is going really well.
If you would like to join in and really get the most from any of your dies then click the link and look in Product Specific for both the Spellbinders and Spectrum Noir classes.
And The Art Studio are now offering a payment plan so that you can choose the classes that you wish to take and spread the cost
The Art Studio Class



---


I have just added a tutorial to give you some useful tips on Storing Your Spellbinders in the easiest and cheapest way I can.

After all these Spellbinders ... or any other make ... are not cheap and need to be taken care of if we want to make them last a lifetime.

So I hope you will find some of my ideas useful to you... or maybe you have some that you would like to share with us.
---
As the jolly season is fast approaching I thought it wise to make some kind of a start on those Christmas cards.
I have added several video tutorials on different ways to make them and I hope you will find them fun and easy to do.

Heirloom Ornament 2010

Is one that uses the Spellbinder die from a few years ago but with a different slant on things
And another one that was added has created a very pretty card and not a Spellbinder in sight.
Christmas Bauble Card

It produces a similar kind of look for your cards but is all done by hand instead of using the dies.
Whichever way you decide to make this card you will not be disappointed with the result and you can have all the fun dressing your card up for Christmas.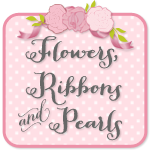 Hopefully the Blog continues to be a source of inspiration and a new card is added daily.
I give you lots of links for where to look for the items I have used on that particular card.
Then where you then buy it from is up to you. Shop around for the bargains.
YouTube Update
The latest YouTube numbers are ...

2,711,347 views with 12,618 followers.

Facebook is also there for you to click the "Like" button and leave me more of your comments, stories or questions.

I will answer as many as I can and if I don't know the answer I will find it out for you.

Thank You to everyone for all your emails ... I love reading them and I am never too busy to respond.

But please add your email address correctly or I won't be able to do that ... so if you have not had a response then maybe I have been unable to send a reply back to you