Where is Spring ??.
I don't know about you but I am a little tired of being cold here in the UK and I am now longing for some warmth and some sunshine to go with it.
I look forward to sitting outside in the garden and hopefully have some family BBQ's this year.
I know that my newsletter goes around the world ... so if you are in a country with lovely weather then please send us a little sunshine.
The Give Away for the Spectrum Noir pen set went very well and 422 people wanted to win them. But sadly there was only one set to be won and they were claimed by Linda Parker.
The next Give Away is coming soon and so if you would like to win some fabulous flowers from Wild Orchid Crafts then pop over to the Blog regularly and add your name when the prize post goes live.
I use their flowers on a lot of my cards and they have many colours, styles and sizes.
The latest video tutorial to be added was the Letterpress Technique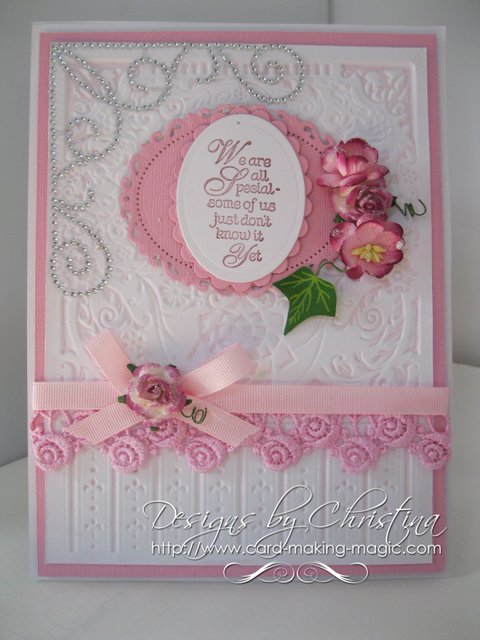 This is such a pretty technique that can be created from any of your embossing folders and the video will show you how to get the look for your self.

The flowers on the pictured card are some from Wild Orchid Crafts ... just to give you some idea of the prize on offer this month.

The other feature on the card was the subject of another video I was asked to make.

This short tutorial was to show new people to card making how to add the really cheap embellishment ... namely ribbons ... to your designs and mostly about Tying A Bow



The finished effect can make or spoil the look of the card and of course you want the best result ever for any that you make.

So hopefully the video will have you making bows for all your cards and then together with the beautiful lowers you will have cards that you love.



Please don't forget to pop over to the blog and join the growing list of followers.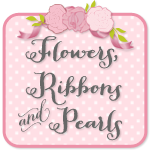 Look out for the next "Give Away" coming soon
You can add your name for the chance to win some Wild Orchid Flowers
You will need to become a regular follower
Then you will need to leave me a comment
And please don't add you name more than once because the duplicate will be removed

No Follow .... then no win



YouTube Update
My YouTube views rolled over the one million mark last August and they are now fast approaching 2 Million. It is amazing how much it has grown in such a short space of time.

I still continue to get some lovely comments from people all over the world and I thank every body so much for all their support.

The numbers for today are 1,969,759 with 7,594 followers.

Facebook is also there for you to click the "Like" button and leave me more of your comments, stories or questions.

I will answer as many as I can and if I don't know the answer I will surely try to find it out for you.

Thank You to everyone for all your emails ... I love reading them and I am never too busy to respond.

But please add your email address correctly or I won't be able to do that ... so if you have not had a response then maybe I have been unable to send a reply back to you