A Merry Christmas 2012...
Hi Everybody,
It's nearly here but are you ready for the Big Day ??
I have only just bought my turkey... but everything else is now in place. So Santa can come down the chimney whenever he is ready.
I hope you enjoyed the extra newsletter I sent eariler but I wanted you to have the tutorial with plenty of time for you to use it.
I ended up making a few of these Advent Calendar for the young ladies in our family and I think that they went down very well.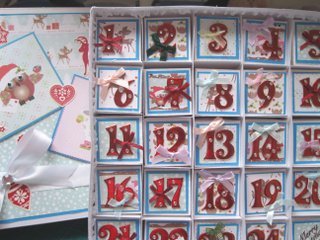 They take sometime to make as there is a lot of cutting to do.

But by sending the video to you early I thought it would give you the time you needed to get them ready for December.



Another short video that has been added is to make more use of your Spellbinders and this one showed you how to create a pair of Elf Shoes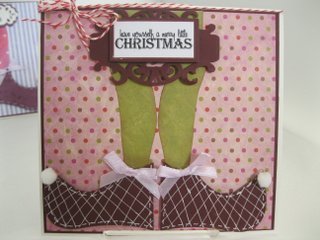 They are a quick and easy last minute card ... with the novelty factor ... and are a good way to use up any left over bits of card that you may have.
They are also an idea for any male cards and although I made mine for Christmas they can be for any ocassion.
And you can click the links in the email to go straight to that page
A piece of good news was that I was made an Accredited Colourist for Spectrum Noir
I thought I would put together a series of video tutorials on using just the six pens sets.
The Colour Class Series was produced and at present there are three ... with a fourth one coming out soon. Colour Class Pale Hues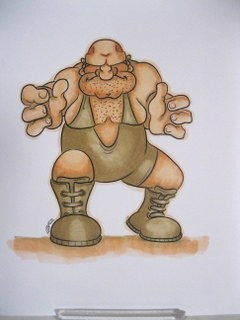 used the pens commonly refered to as the Skin Tones and you will be amazed at what you can produce with so few colours

So this is the last newsletter for 2012 and again I wish you all a very Merry Christmas.

I will be back in the Hew Year with lots more ideas and tutorials that I hope you will enjoy watching as much as I enjoy making.

Hugs xx



YouTube Update
The Youtube views keep on going up and I am so pleased with the comments that people from all over the world leave me.

It now stands at 1,404,710 with 4572 followers.

The link below will take you to a new window for the Blog pages.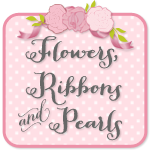 Facebook is also there for you to click the "Like" button and leave me more of your comments, stories or questions
There is a link to Facebook page on the Blog as well.
Thank You to everyone for all your emails ... I love reading them and I will always respond.
Please add your email address properly or I won't be able to do that ... so if you have not had a response then maybe I have been unable to send a reply back to you.
Please keep visiting the website, Facebook and Blog in the future.