Getting Ready for Christma...
Hi Everybody,
Well here we are ... my "Film Crew" and I ... back off our late in the year holiday and we had a wonderful time.
I added photos and stories of all the places that we visited to Flowers, Ribbons and Pearls and so I hope you enjoyed the journey with us.
But now it is back to work and getting ready for Christmas, as it is only .... dare I say it ..... 50 days away!! Today being the 5th November.
So it is time to get started on those cards and greetings that you will want to send to family and friends.
One of the Tutorials I added before I went away was a little video on making a gift box, very easily, from folding some double sided paper.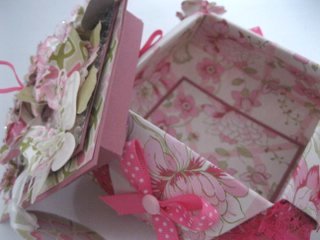 The Origami Box was in two parts and covered the base and the top, in seperate stages, so that you can follow along with me.

The box that it produces is quite big enough to add toiletires or chocolates to it, and the top fits neatly in the opening.

Just follow the instructions carefully and you will have a top that fits whatever the size of your finished box.

The White box that I made was from Centure Pearl card which was 16" square and it is available from the online store of

Crafters Companion

Being a stiffer card it was a little harder to fold but the box that came as a result was quite substantial.

Another product ... from the same company ... that I really enjoy using is Spectrum Noir Pens and I have added several videos to the website on using this system.

And so the latest video is all about the new storage trays that Crafters Companion have introduced.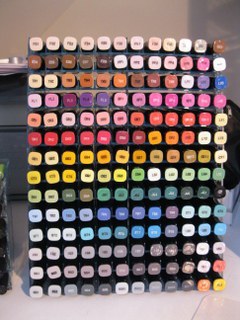 shows you a really cool way to keep your work space neat and tidy and it is suitable for ALL your pens, pencils, brushes or liner pens, not just Spectrum Noir.
It's well worth a look and see if it could just what you are looking for for your desk top.
Why not treat yourself ... as a Christmas prezzie from you to you
Wrap it up in some pretty paper, wish yourself a Merry Christmas on the label ... and stick it under the tree ... and then when you open it on Chrisitmas Day have the good grace to look really surprised at this gift.



YouTube Update
The Youtube views keep on going up and I am so pleased with the comments that people from all over the world leave me.

It now stands at 1,350,988 with 4391 followers.

The link below will take you to a new window for the Blog pages.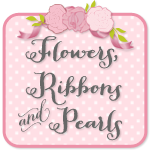 Facebook is also there for you to click the "Like" button and leave me more of your comments, stories or questions
There is a link to Facebook page on the Blog as well.
Thank You to everyone for all your emails ... I love reading them and I will always respond.
Please add your email address properly or I won't be able to do that ... so if you have not had a response then maybe I have been unable to send a reply back to you.
Please keep visiting the website, Facebook and Blog in the future.