Late Summer ...
Hi Everybody,
Over the last few days we have had some really good weather here in the UK. The sun has been shining and it has been very pleasant to sit out in the garden for a change.
Since the last newsletter I have added no less than 7 New Videos to the Tutorials Section.
One of the ones that I added was called "Spellbinder Bargains" and in it I told you about a website that was selling them for a really good price.
Since then I have had several emails about an extra charge that is being added here in the UK ... before you can get your packages from the Post Office.
I am so very sorry about this but I have to say that it is NOT my fault.
It is a Customs and Excise charge that has nothing to do with myself or the Save On Hobbies website.... but we are very concerned about it.
We have looked into it and if the package is marked as "Gift" then it shouldn't have the charge applied to it and there is information on your package about reclaiming it.
I have also had to pay this charge on one occasion and it cost me £48 to get my package from my local depot... and I wasn't happy either.
I have spoken to the Save On Hobbies website and they are going to clearly mark their packages GIFT in an effort to eliminate this charge in the future.
Moving on ... I have added some fun ways to use your dies.
Spellbinders Dress Form is one way to make more use of the Hearts.

Of course the same effect can be achieved if you have punches or heart shapes by some other method but the card itself is very pretty and feminine.

Spellbinders Door Card was another fun card and I have made mine as a 21st Birthday card and added the key to the door.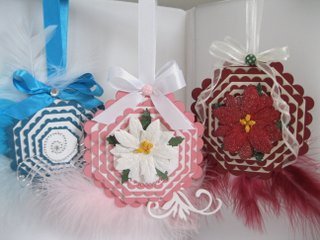 Christmas Decorations are very easy to make with or without the use of Spellbinders but for this one I used the Octagon shapes both plain and Scalloped edged.



YouTube Update
In the last month I topped the million for my videos and by the end of the month I watched the numbers roll over to 1,111,111

I could never have imagined having so much support from people who do not know me but I am so very grateful for it just the same.

It is such a buzz knowing that the tutorials that I have added have been found useful by so many who take the time to leave me some lovely comments.

Clicking the image below will take you to a new window for my Blog pages... and that too is going very well thanks to the support that it gets.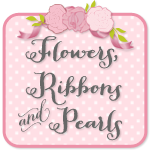 Facebook is also there for you to click the "Like" button and leave me more of your comments, stories or questions
There is a link to the Facebook page on the Blog as well.
I can only say Thank You to everyone for the pleasure you give to me and please keep all your emails coming.
And also keep visiting the website, Facebook and the Blog in the future ... 'coz I couldn't do all this without you.