August Already ...
Hi Everybody,
I hope you are all well and enjoying any bit of the summer that you happened to find... and there hasn't been much this year... and already it is August.
Does anybody know where the rest of this year has gone ???
There has been a lot of happening here at Card Making Magic since I got back from Canada and one of the things I have been doing is creating a series of videos on colouring in.
The specific medium I have been using is Spectrum Noir Pens


They are alcohol an alcohol colouring system that was brought to the market in 2011, but because of the competetive price of the sets they are much more affordable for the everyday crafter.
They were developed by crafters for crafters and you can get them from many outlets or direct from Crafters Companion

At present there are 9 videos in the series and more will be added as I go along.
But to start you off and to introduce the pens and how they work here is the first one ... Spectrum Noir Introduction



That page will then give you the links you need to the other videos in the series.
I hope you will find them useful to you in your own colouring.... especially if you are new to the pens, colouring in or even new to the website.
And maybe add your coloured in card creations to the Gallery
Want to Win Some "Bling" ???
If you would like to be in with a chance to win $100 worth of beautiful shiny "Bling" then all you need to do is visit the Want2Scrap Facebook page.

Click the "Like" Button and leave a comment saying that you have been sent by Christina or Card Making Magic in the comments box and that's it your done.

Many of my cards feature some of their lovely pearly or diamante embellishment and I love it. It goes a long way if you cut it up and use just the part that you need to enhance your own cards.

Here is the link that is open for you to enter until the 7th August ... Want2Scrap
UP-DATE
My YouTube is now 988,476 views and I have 3115 followers... That Million is getting ever closer and very quickly too I might add.

The "Blog" is also growing and I if you would pop over there and join the followers I would be so happy.

Click the image below and it will take you to a new window for my Blog pages.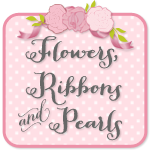 Facebook is there for you to click the "Like" button and leave me all your lovely comments.
There is a link to the Facebook page on the Blog as well.
As usual I will close with a big Thank You to everyone for all the support you give me and please keep all your emails coming as it is a pleasure to read them and to get to know some of you more.
I will always respond to any that I get. Just email ... christina@card-making-magic.com ... any time for a chat.
I hope you will continue to visit the website, Facebook and the Blog in the future.