Just a little letter ...
Hi Everybody,
This is only a short newsletter this month as I have been away on holiday and only got home on Saturday.
We spent two lovely weeks on Prince Edward Island and had a wonderful time with our friends Naomi and Troy.
We were invited into their home and they made us feel very very welcome and we all got on really well.
We have had many laughs over the two weeks and a little bit of crafting for Naomi and I.
I believe that while I have been away the weather has been awful here in the UK.
Rain and floods in a lot of the country. I hope that if it is in your area that you have not been affected too badly.
I also know that in other parts of the world you are having a heat wave and the temperatures are soaring way to high for many of you.
It's a pity that the weather can't be shared out equally around he globe so that we all get a share of everything and summers will be warm and winters cold... and not all mixed up like it is now.
I have not had time to add any new cards or videos to the website for awhile but now that I am back I will start again with gusto!!
The only video that has been added is the latest one in the Spellbinder series. Bauble Blossoms and that was added before I went away so maybe you have already seen it.
I did it to show you how to get the most from these dies... as many people seemed a bit confused with how to make the flower work.
So hopefully I have now got rid of the mystery and the flowers are perfect for you.

Don't forget here are many more ideas, techniques and tutorials, both written and in video format for you to try.
And now 14 all concerning Spellbinders.
I will be adding more on some of the other dies and some that have been requested by you in emails.
Please consider adding your card photos to the Gallery and share with everybody your own personal creations. There are some very beautiful cards in there now and the work is exquisite. You should all be very proud of your creations.
But despite many requests for information I am still getting the submissions with just one line and they will not be added to the gallery.
Please write a description of how you made the card, what you used, and also the size of the finished creation so that others can see what you have done.
So my apologies if your card is not included ... but at least you will be able to work out why ... and add it again, with more info if you want to see it published on your own page.
I am also getting comments from "ANONYMOUS" and they will also be deleted if they are not signed. I am sure that people who take the time and effort to make the cards and then send them in would love a better response than "anonymous..."
Oh my Gosh !!
The update on YouTube is now 907,594 and I have 2831 followers. The "Blog" is also going well and I would be so happy if you would pop over there too and maybe join the growing list of followers.

Click the image below and it will take you to a new window for my Blog pages.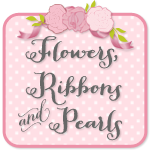 Facebook is there too and if you click the "Like" button you will help to grow that area too.
There is a link to the Facebook page on the Blog as well.
So all I need to do now is say a big Thank You to everyone for all your support you give to me and it is a real pleasure to read all your emails and get to know some of you more.
I am never too busy to answer them and I will always respond to any that I get. Just email ... christina@card-making-magic.com ... any time for a chat.
I hope you will continue to visit the website, Facebook and the Blog in the future.
Thanks also for the wonderful submissions to the gallery and I hope I haven't upset anyone with my earleir requests... that is never my intention.
The response has been really good and many of you are now giving lots of information with your submissions.