Apologies ...
Hi Everybody,
The first thing I need to do is offer my apologies for being so late with the newsletter. But with one thing and another I just don't know where the days have gone.
But over the last few days I have added three new videos to the website pages and I have three more waiting to be done.
I am trying to respond to the requests for tutorials that I get by email and I have an ever growing list. So just give me a little time and I will work my way through that list.
In the meantime there is a new written tutorial added to my blog each week and you will find that as the Tuesday Tutorial at
Flowers, Ribbons and Pearls

There is also a tutorial from me added to the Spellbinders Blog each month featuring a different die so I hope you will pop along to visit their blog too
One of the new tutorials has been using a new product that I bought at the craft show and they are a very bright and vibrant crystals called Brusho.
There are lots of ways to use these wonderful colours and I will be adding more videos to share with you some of them.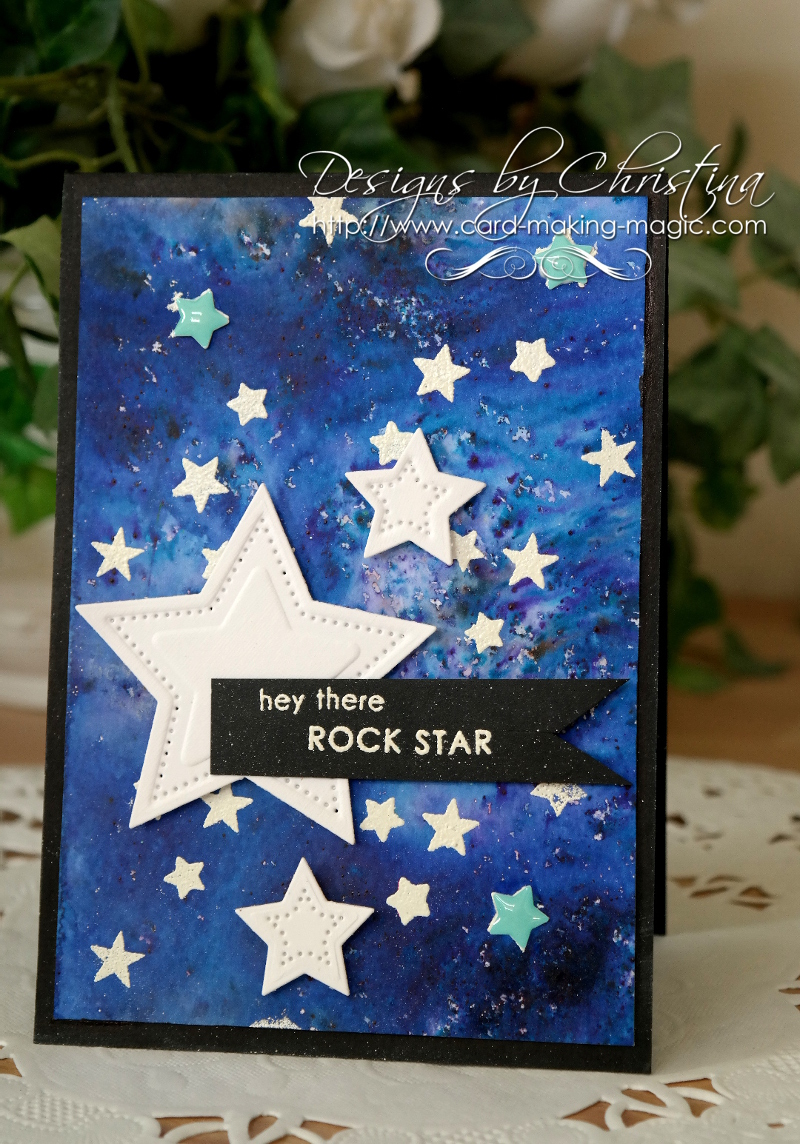 Brusho Crystal Colours are made by a UK company and they are so much fun to play with. No two designs will ever be the same no matter how hard you try but that is part of the fun

I have also added another fun way to get the water colour look with Distress Inks and the results from that are very pleasing too and once again different each time that you do it.

Click the link to take a look at another way to create your

Distress Ink Background

Don't forget to add your masterpieces to the website and tell us something about you and how you made the card

The reason for that is that other people may want to know how you made it and of course I cannot tell them what you did or what you used or even the size of the finished card

I need good quality clear photos that are not blurred so that people can see the detail in your work, and don't forget to add your name

You can add four photos at any one time. Either the same card from four different angles ... or four different cards.

Card Making Gallery



Each week on the blog I do a Friday Freebie and I give away one of the cards that I have made. Sometimes I give away ten cards at a time and you need to visit the blog regularly to keep up to date

You will need to leave me a comment as it is from those comments that a name is chosen at random and the winner is announced on the Saturday morning.

You will need to pop back to see if it is you as I have no way to contact you if you win... so I cannot chase you up. You will have 48 hours in which to claim the card and then it will be too late.

I also have regular "Give Aways" when I have wonderful crafting goodies that you can win. These are quality gifts and I will send them anywhere. But you need to be a regular follower and leave those comments to be in with a chance
---
Updates ...
My YouTube channel has grown once more in the last few months and I now have almost 30,000 followers.

Between them they have viewed the tutorials 5,722,375 times and all they leave the most encouraging comments

If you visit YouTube please let me know what you thought of the tutorial you have watched in the comments box below it.

Give it the "Thumbs Up" and become a subscriber to get notification whenever I a add a new tutorial

Facebook is also there for you to click the "Like" button and leave me more of your comments, stories or questions.

It is always good to know that you are there and it spurs me on to do even more in the way of tuition especially for those new to card making