Spellbinders Tuition


This section is all about Spellbinders Tuition and getting the most from the dies that you buy
They are paid for classes that will take you a little deeper into what to do with what,  for most of us,  is a considered purchase
I am so excited to be offering you these classes and the cards we make together will be those you are proud to give
More and more classes will be added in the coming months and the link to each class is listed below.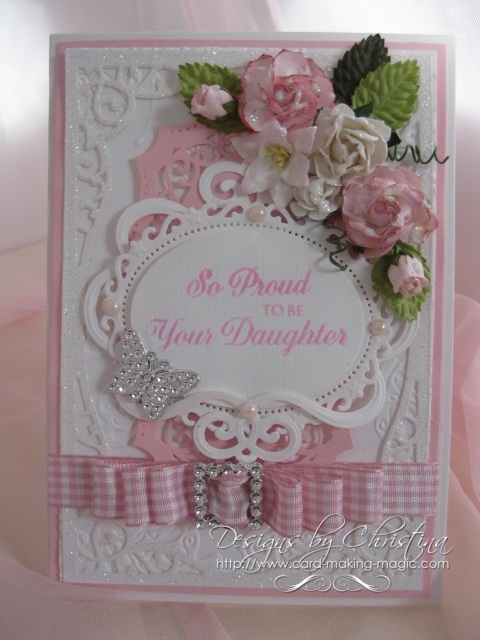 Making beautiful cards has never been easier than with the use of dies.
All the work is done for you and the intricate patterns that make our handmade cards look really special are in the card,  in one pass through a die cutting machine
But many people buy dies that they like the look of which they then just put into a drawer and do nothing with
Mainly because we forget what to do with the die that we saw the demonstrator so expertly using
So now is the chance to buy  these affordable classes that will keep you up to date with old and new dies alike
Learn how to create truly beautiful cards  and then bask in the glow of admiration from your recipients
Some items that you will need for the classes are ...
Die Cutting Machine
Good quality white card
Good quality colored card
Foam pads or foam tape (Dimensionals)
Wet glue
Any embellishments that you wish to add to your designs 
---
Please Read Carefully ...


Once you have paid for your class look very carefully at your  PayPal receipt.
On there you will be asked if you wish to return to your PayPal account or go to the Card Making Magic website ... choose the website
This will take you to a "THANK YOU" page and once there you will see the link for the class you have purchased and the password to be added into the box
Click the class link and add the password into the box on that page and submit it
The password is case sensitive so add it carefully as it is shown
You will need to keep these "Thank You"  pages safe on your PC and in a file where you can remember them as this is what will give you access to the class.
The password will need to be entered each time you wish to view the videos
If you need to contact me then please email me 
christina@card-making-magic.com
and state the class you are referring too
Each class is separately priced at $9.99 (about £5 GBP) and because these are paid for classes please do not share the password or information with anyone else and please don't add them to Pinterest
Thank you for joining me on this new adventure ...
---
Class 1


When you start collecting Spellbinders it is always a good idea to have some Accents dies with the matching Motifs.
That way you can get more use by mixing the dies from both sets together to create different patterns.
I have started this first class is using the Asian Accents and Motifs to give you three very different looks to your designs.
But if you don't have this particular set then try it with any matching Accents and Motifs that you do have and get a similar result
$9.99 (£5 GBP)
---
Class 2


Spellbinders make their collections with many matching dies that can all be used together.  
Instead of buying dies randomly look at the ones you like and see if there is a matching die that will enhance it.
For instance in this class I have used the the dies from one group that all match and work with each other
So for this class I am using ...
Labels Twenty Eight
Decorative Labels Twenty Eight
5 x 7 Enchanted Labels Twenty Eight
to create three more very beautiful cards
$9.99 (£5 GBP)
---
Class 3


Spellbinders are a considered purchase ...  but they are also addictive and once you start  collecting and see all the beautiful new shapes and patterns that come out each season you will want more .... ask me how do I know this ???
But being ever mindful of the cost we need to get as much use out of  the ones we have in our collection and so for this third class I am going to use the same sets of dies as we used in the other two classes.
To recap what we have used ...
Asian Accents and Motifs
Labels Twenty Eight
Decorative Labels Twenty Eight
5 x 7 Enchanted Labels Twenty Eight
And in this class we are going to use these dies to create two cards that are a little more challenging
$9.99 (£5 GBP)
---
Class 4 


Over the last few classes we have put to good use Spellbinders Die sets and we have used them in different ways to get the most for our money.
In this class I am using the Grand Large Labels to create the card bases for three more cards and I am going to introduce the use of some pretty flowers to make your cards very feminine.
We are still using the dies from the first class but for this next part I have used the ...

Layered Poinsettia
Blossoms Five
Sun kissed Fluer
Foliage
I have also used an embossing folder and you can use any that you have in your growing collection
$9.99 (£5 GBP)
---
Class 5


Ready for another class in using your Spellbinders ??
This one shares with you how to get texture into your designs and also introducing the background dies that can add even more interest into any card that you create.
Many of these background dies are extendable giving you even more options when using them.
Along with the other dies in our collection the background die that I have used is the ..

Grateful Lattice

but there are several that Spellbinders have created for you to choose from.
So have some fun with all your dies as we make more cards that you will be proud to give
$9.99 (£5 GBP)
---