Busy Busy Busy ...
Hi Everybody,
Since this year started I have been really busy going back and forth to the Create and Craft studios and if you have been able to join me on some of the shows I thank you very much.
Many of you have sent in lovely emails as well and some of them are read out on the shows ... but sadly not many. If you send in an email then you go into the "Cup Of Chance" and can win one of the cards that I make
I will be back on the USA shows on the 10th and 12th Feb and then back with the Pick Of The Day with Create and Craft UK on the 24th and 25th Feb so I hope you will join in on those dates if you can.
I also have a Friday Freebie each week on my Blog to give away a card and so if you would like to win one of the cards on offer then pop over to
Flowers, Ribbons and Pearls

I have also started a Tuesday Tutorial each week on the blog that uses Spellbinders.
It is a short written tutorial to show you more ways to use some of the dies that you may already have.
And if there is anything that you are particularly interested in then drop me a line and if I have the die then I will do a little tutorial on that for you.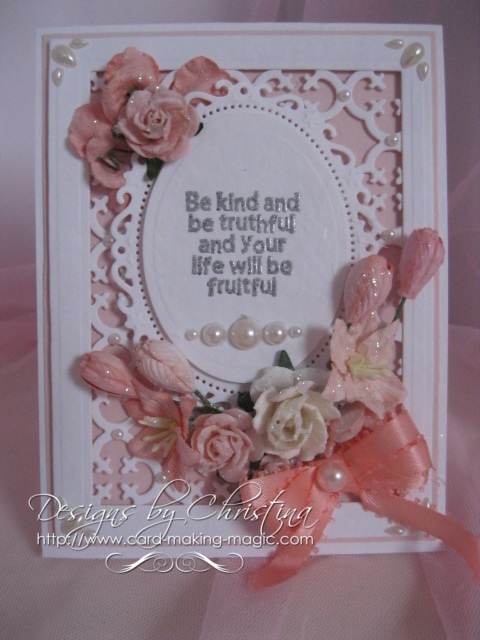 For example ... these A2 Card Creator dies are so handy to help you make a card from scratch and all the hard work is done for you.

Maybe you have these in your Crafty "Stash" and you would like some new ideas on what to do with them

And you can always make the card bigger no matter what size the die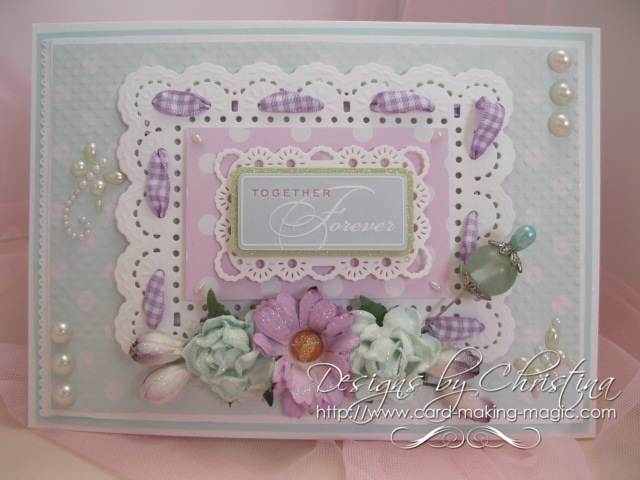 Please don't forget to have a browse around the website for all the new items that are added.

And don't forget also that you can add your own cards to the Gallery

But please leave me some detail of how you made the card so that others can make the card too.

I don't expect you to write a full step by step tutorial but I need more than one line to be able to add your cards. So please add in some detail or the card will not be accepted.

Tell us the size of the finished card ... what you used and how you embellished. Which technique have you used on the card and who did you make it for ... just some of the things you can include in your submission.

It is after all going to create your very own page on my website and lost of people will read it. And then they will want the answers to those questions and only you can answer them.

So if you give the information as you add your cards then that will be beneficial to every body

And I cannot accept entries from Anonymous either ... so please add your name
---

I will still be doing little "Give Aways" on the blog from time to time so I hope you will keep a look out for them.

I am so happy that you continue to visit both the Blog and the Website on a regular basis and that you leave me such lovely comments

I do try to answer everyone but please take into account that I get a lot of emails and sometimes I may miss one of them

And we International Ambassadors are having another Blog Hop on the Valentines Day Weekend ... so please come and meet the other Ambassadors and leave them a comment too
---
Updates ...
YouTube continues to grow and it is now at 4,716,755 views with an amazing 23,953 followers

If you visit YouTube please let me know what you thought of the video tutorial you have watched in the comments box below it

Facebook is also there for you to click the "Like" button and leave me more of your comments, stories or questions.

I am so happy that you continue to visit both the Blog and the Website on a regular basis and that you leave me such lovely comments

I do try to answer everyone but please take into account that I get a lot of emails and sometimes I may miss one of them

And we International Ambassadors are having another Blog Hop on the Valentines Day Weekend ... so please come and meet the other Ambassadors and leave them a comment too

Thank you in advance xx