Taking a break
Hi Everybody,
Just a little news letter this month as time seems to have slipped by me at a rapid rate of knots.
One of the reasons for the loss of time was a short holiday we took in North Wales. We took a week off and went to relax and sight see in the country that my "Film Crew" is from ... and pictures where added to the Blog about our journey.
It was wonderful and the weather was super kind to us as it shone all week, and even just wandering around we got a suntan. Then all too soon it was time to head for home again.
More News
There is a NEW Spellbinders Class available in the The Art Studio and it covers three different ways to use one set of dies. But instead of one long video I have divided into into three separate parts with one card covered in each part.
That way you will be able to review any of the cards that you aren't too sure about easily instead of trying to find it on one long session. I hope it suits you all better that way.
TAS is part of Scrapbook News and Review ... which is the largest online magazine in America and the classes are offered for sale as they are added.
So my contribution is two Spellbinders classes and one for Spectrum Noir ... with the second SN class due at the end of this month.
If you would like to join in and really get the most from either of these then click the link and look in Product Specific for the first classes of both Spellbinders and Spectrum Noir ... and Cards & Stamping for the second SB class ... The Art Studio Class

With regards to My Shop I need to emphasise again the point about the Bow Maker that many people are not picking up on
I am only able to send the Bow Maker outside of Europe via Surface Mail otherwise the cost would be a lot more. It can take up to eight weeks for your item to get to you so you will need to be patient until it arrives.
I do give you the option to have it sent via Airmail but you will need to email me about this and then I can invoice you for the extra postage. If I don't hear from you then I send it the slower way
I have added all this information in red to the My Shop page but people are not reading that bit and then writing to ask me where their purchase is ... so if you have not contacted me about Airmail then it will come to you via Surface Mail.
I hope it won't stop you ordering one as it is well worth the wait ... and the video will show you some ideas on Using a Bow Maker

While I was on holiday one piece of good news that came my way was that I was added to the Spectrum Noir Design Team
One of the commitments is that I make short video tutorials that are added to the Spectrum Noir Blog pages.
You will find many short tutorials from many of the designers and they are all there to help you get the best from the pens.
So why not pop over and take a look at what is on offer at Spectrum Noir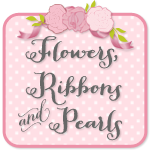 And don't forget to visit the Blog too ...
Why not become a become a regular follower to enter any of the Give Aways that are held regularly and leave me a comment to say you have visited
YouTube Update
The latest YouTube numbers are ...

2,456,963 with 10,640 followers.

Facebook is also there for you to click the "Like" button and leave me more of your comments, stories or questions.

I will answer as many as I can and if I don't know the answer I will find it out for you.

Thank You to everyone for all your emails ... I love reading them and I am never too busy to respond.

But please add your email address correctly or I won't be able to do that ... so if you have not had a response then maybe I have been unable to send a reply back to you