Whats happened to the weather?
Hi Everybody,
Since my last newsletter when I said that things were "warming up" ... everything seems to be going haywire. And today it is cold, wet and windy.
Having said that the few days away in May were wonderful.
We really enjoyed our mini holiday in Edinburgh and what a city that is .... especially the Old Town.
We walked for miles and miles, and I actually wore out the heel on one of my shoes and I had to go and buy some more straight away to carry on with the rest of the day.
We were really lucky with the weather for those five days and the sun shone continuously for us to make a really relaxing break.
We did all the touristy things and would love to go back when the Edinburgh Tattoo is on ... but maybe not this year as it books up so quickly.
Then all too soon it was time to come home. (Sigh!)
But since I got home I have been busy adding new items to the website and the blog and I hope you have enjoyed them all.
I have added several new videos for you and none of them are long ... but they cover some of the basics in cardmaking.

Cardmaking-Choosing Colours was in response to several emails that I have had asking me how I put colours and patterns together.
And so as a follow up to that I added Cardmaking-Matting and Layering to demonstrate how to use this technique and to get the best from your chosen papers and patterns to make your cards stand out from the crowd.

There are many more ideas, techniques and tutorials, both written and in video format for you to try and please consider adding your card photos to the Gallery and share with everybody your own personal creations.
Please write a description of how you made the card, what you used, and also the size of the finished creation so that others can see what you have done and copy it.
I am still getting the submissions with just one line and I am unable to add them to the gallery if it is.
So I apologise if it is not included ... but at least you will be able to work out why ... and add it again, with more info if you want to see it published on your own page.
Another request is to please add your name into the box when you make a comment on someone elses submission as it is much more friendly than being " ... anonymous !!"
Woooo Hooo !
The update on YouTube is that I am now over the 3/4 Million mark and I have nearly 2500 followers.

The "Blog" is also going well and I would be so happy if you would pop over there too and maybe join the growing list of followers. I would be highly delighted to see your name in there.



Click the image below and it will take you to a new window for my Blog pages.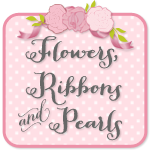 Card Making Magic will be taking on a new look over the next few months... and you may not notice the changes.
It will be just as easy to navigate but SBI! ...the company that I build it with ... are having a revamp and bringing in a "State of the Art" system with which to build.
So hopefully it will look much more sleek and polished ... when I get my head around how it all works that is !!
And don't forget to visit me on Facebook and help to grow that area too.
There is a link to the Facebook page on the Blog as well.
So once again I will say Thank You so much to everyone for all your support you give to me and it is a real pleasure to read all your emails and get to know some of you more.
I am never too busy to answer them and I will always respond to any that I get. Just email ... christina@card-making-magic.com ... any time for a chat.
I hope you will continue to visit the website, Facebook and the Blog in the future.
Thanks also for the wonderful submissions to the gallery and I hope I haven't upset anyone with my earleir requests... that is never my intention.
The response has been really good and many of you are now giving lots of information with your submissions.
So thanks again and see you next month.
New!

Comments Have your say about what you just read! Leave me a comment in the box below.